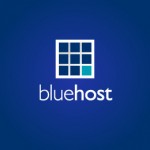 If you are a regular visitor to Right of Center, you may have noticed that since last week the site has been down.  Right of Center began as a personal project that I began in the spring semester of 2005 as an outlet for my frustrations while attending graduate school at Southern Illinois University, located in Carbondale, Illinois. It was in my pursuit of my Ph.D. that I began to learn first hand of the open hostility that academia has towards conservatism and what was once deemed as traditional American values.
Originally, I had used a hosting company called FreeHostia (www.freehostia.com); it seemed to offer what I need:  flexible hosting plans, a decent traffic allowance, and the ability to use platforms such as WordPress. Renewals were fairly easy and I had no complaints until the beginning of 2012.  For the last year, my site frequently was inaccessible or would not accept certain updates from WordPress.  Earlier this month was the annual renewal for the hosting plan and for the domain name (or so I thought).  I paid to renew the hosting plan and when I went to log into the site earlier on Saturday, I received an error message I have never encountered before:
Error connecting to database
Not being sure of what that actually meant, I attempted to contact FreeHostia's technical support for nearly three days before I got an emailed response.  To make an incredibly long and tedious story short, three major problems colluded at the same time resulting in not only the SQL database for this site being deleted, but all the site's WordPress program files becoming corrupted.  From an error that had occurred on THEIR end, all I was given is a token "we're sorry, but this is why we advise you to back up your site periodically…"  One of the funny twists to the story is that I pay an additional fee as part of my annual renewals for them to provide the site backup service.
On Tuesday, I decided that it was time for a major change.  I compared two nationally known companies, GoDaddy and BlueHost, to see for myself which company could offer me the best price and the best assistance in transferring the domain.  After about three hours, I made my decision – Right of Center is now proudly hosted by BlueHost.  The determining factors were the customer support assistance that I did receive from their online help system, the reasonable prices, and the overall user-friendliness of their control panel interface.  While it will take some getting accustomed to, I think this move to BlueHost will actually benefit Right of Center.  As a side note, this was not a solicited advertisement from BlueHost, nor was I compensated for my comments.
With any new relaunch of a website or blog, there is always the potential to make something that was good into something that is even better. There were some things that I did like about the old website, but there were also a few things that I always felt could have been better – especially the categories and tags.  Newer graphics with sharper imaging will be used and there will also be some new additions in the future that I will introduce as they are brought online.
Comments
comments