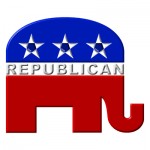 Last night, I like a number of other conservatives, watched the poll results for the Virginia governor's race with great anticipation. The election was much larger than the two candidates, Terry McAuliffe (D) and Ken Cuccinelli (R), for several reasons.  For the mainstream media, it had been billed as a referendum on the Affordable Care Act and as a showdown within the Republican Party between the extreme right and the more moderate Republican Party leadership.  Within the Republican Party, it was a wake-up call for grass roots conservatives  – the party leadership sent a message that it would rather lose elections than to support a conservative "Tea Party" leaning Republican than an establishment selected Republican candidate.
The election results were pretty close considering that Ken Cuccinelli had very little support from the national Republican Party.  After the final count last night, there were only three percentage points separating the two candidates – a far cry from the landslide that had been predicted for a McAuliffe easy victory (McAuliffe 48%; Cuccinelli 45%); McAuliffe, an Obama and Clinton campaign bundler, had access to a huge war chest of funds and the support of the Obama administration, but still should have been easily defeated had the Republican Party leadership provided the campaign support needed to assure a Cuccinelli victory.  Make no mistake about it, had the GOP leadership gone after Terry McAuliffe with a determination to defeat him, Cucinelli would have easily won; McAuliffe's personal and political record speaks for itself.  Several websites chronicle the shady character of the now Governor-Elect of Virginia:
Terry McAuliffe Caught in Another Scandal – this article lists three separate scandals – one stretching back to the Clinton administration involving McAuliffe.

Do you really want this corrupt scam artist as governor? – not only does it provide additional documentation to the scandals reported in the above article, it links to three other articles citing McAuliffe's numerous failed businesses and how he literally walked away with millions of dollars of investor funds and federal dollars in those business dealings.
Pro-Life Ken Cuccinelli Trails Pro-Abortion Terry McAuliffe by 7 in Virginia – although not exclusively focused on the scandals, it ties McAuliffe to the presidential campaign of Hillary Clinton as her leading choice for vice president.
Scandal Watch: Another Choppy Week for Terry McAuliffe in Virginia – This article states that in August 2013, the Securities and Exchange Commission (SEC) began an investigation into one of McAuliffe's failed business ventures, GreenTech.  The company was to begin production of low cost alternative fuel vehicles and had actually rented industrial space along the Mississippi Gulf Coast to construct the cars. After taking millions in Chinese investments and a generous grant from the Obama Administration, the company ceased "production" and became insolvent.  Involved with the plan was Hillary Clinton's brother and to some extent, the State Department under then Secretary of State Hillary Clinton.
There are literally hundreds of sites  that include a combination of "traditional" media sites and blog sites that have fully explored the background of Terry McAuliffe.  If organizations like Reutuers, MSNBC, and even Fox News can report on his questionable ethics, ties to corruption, and SEC investigations, then this should have been an easy victory for the Republican candidate and the Grand Old Party.  As I watched the poll results last night, I immediately started asking myself why the party walked away from this election and left another Republican candidate to lose an election to an opponent that not only lacks the experience necessary to be a governor, but has serious moral and ethical questions about his conduct.
Continued on next page.
Comments
comments